Industry Applications

Palletizing

Our TM cobots that have heavier payload capacities can be used for palletizing applications and making end-of-line operations as efficient as possible with a compact footprint. Our palletizing PLC-based software provides an intuitive tool that reduces set-up engineering time and cost and provides a total control of the machine thanks to the PLC capabilities. It is ideal for not robot program experts and can be easily integrated in new or existing production lines.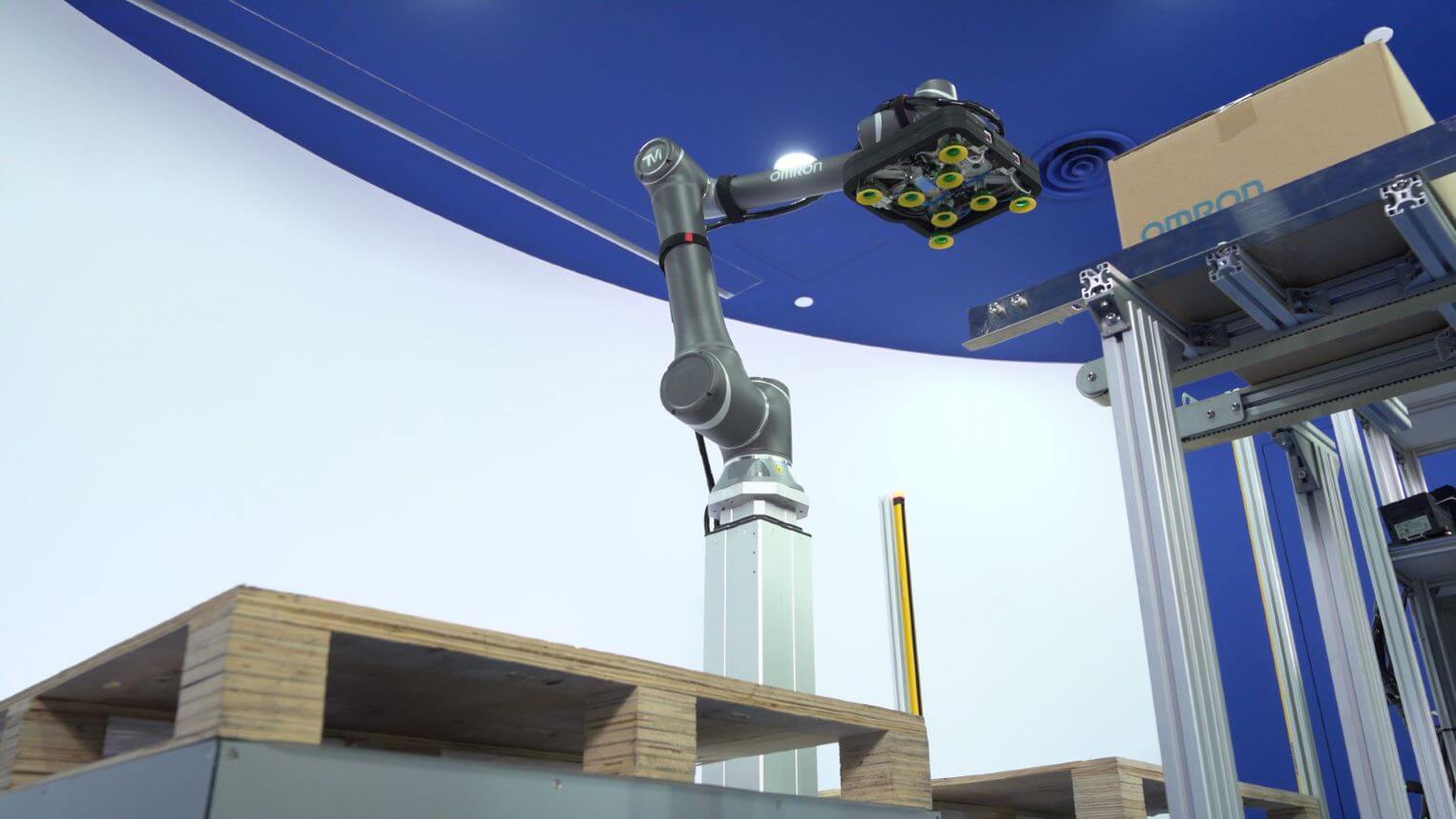 Meet the RB1200 Cobot Palletiser
OMRON and Reeco Automation have partnered to bring you the RB1200 palletiser. A safe, flexible and versatile solution to the EOL palletising process, designed to improve production efficiency, provide enhanced flexibility and save costs. Read more: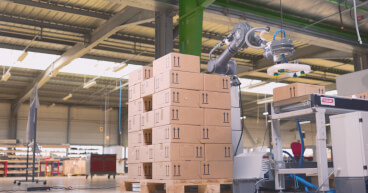 Cobot solution with small footprint and active safety equipment enables handling up to 8 boxes per minute without the need for fencing or laser scanners.
Read more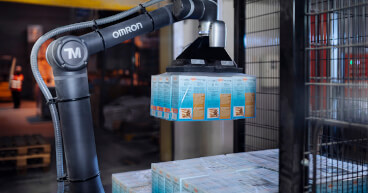 Myllyn Paras, a food manufacturer based in Hyvinkää, Finland, has found an innovative way to automate its palletizing operations.
Read more