Today's challenge: When less does not mean easier
We all know that using adhesive tapes and glues coming from fossil fuels to close boxes limit their recyclability so eliminating them seems a good idea. But less does not mean easier when it comes to packaging. It is a challenge not to tip the scales into the wrong direction when it comes to the application of glue and tape removal strategies.
Minimising the amount of glue by applying it in specific patterns, rather than across all the surface, is becoming a common practice to avoid using tapes. Moreover, we are witnessing an increase in 100% foldable boxes with no gluing points at all, to assure boxes are fully recyclable. All these initiatives aimed at sustainability require an improved box forming and cartoning process that keep the quality and stability of every box.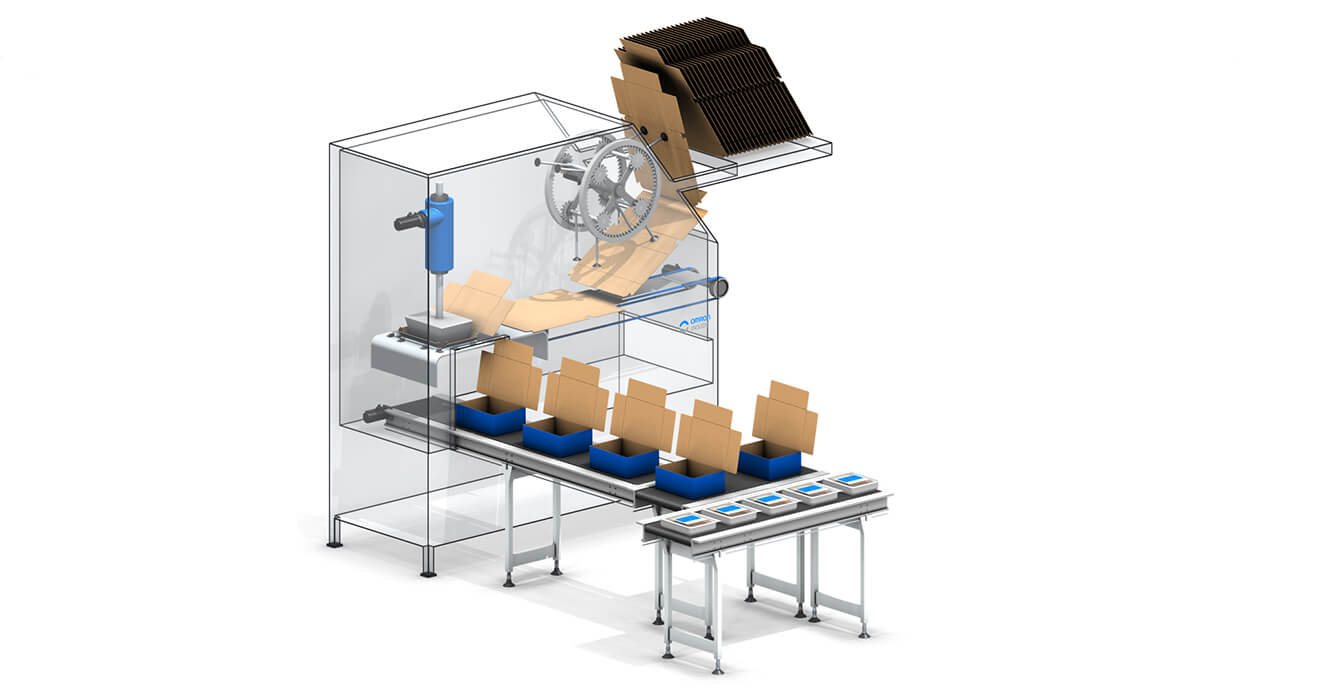 Our Solution: Precision and quality control
Keeping box integrity when applying more environmental-friendly closing techniques like glue reduction requires precision and a thorough quality control. OMRON's solution integrates high-performance robotics and motion systems with advanced embedded inspection systems to achieve a perfectly recyclable box.

Our solutions range from optimised box forming with advanced motion control systems and accurate glue application with integrated robotics control to AI based visual inspection systems for accurate glue pattern and box shape recognition. Furthermore, our solution enables producers to detect low-contrast defects or imperfections when using recycled fibres otherwise impossible with traditional vision technologies.
Benefits of our Optimized Box Closing solutions:
Increase recyclability by minimizing the need for fossil fuel derived glues and tapes

Gain flexibility to use greener closing techniques

Improve quality with precise glue application